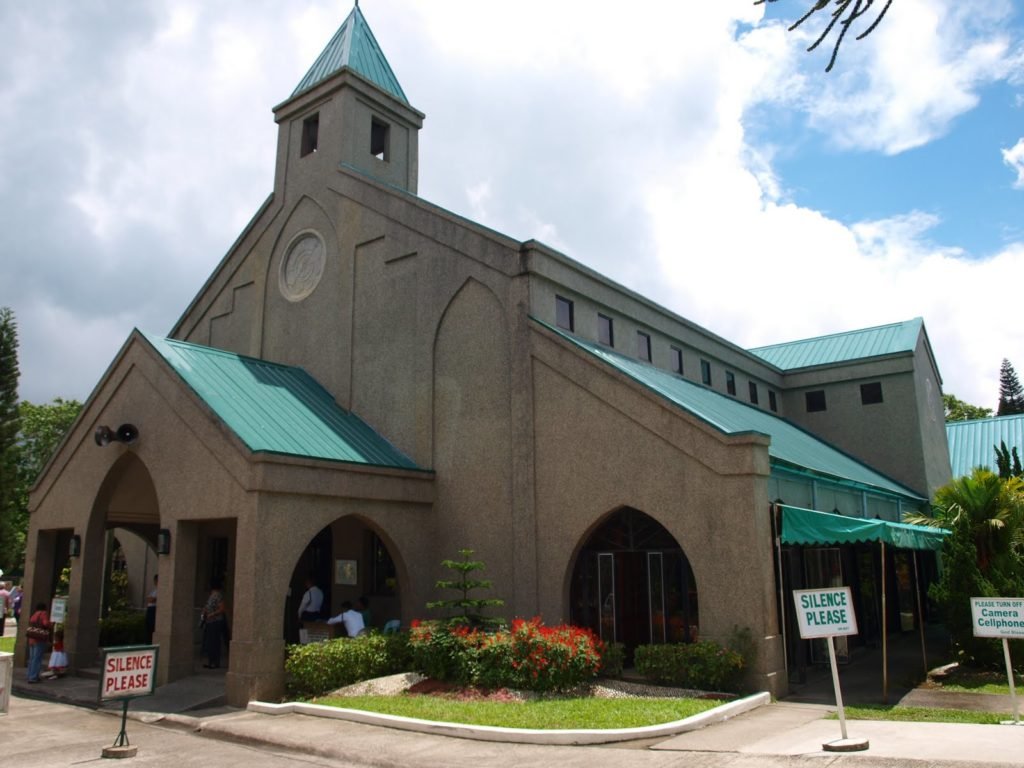 The chapel and the praying nuns are the highlights of this destination. However, what makes the place so ideal for meditation is its entirety – the surroundings with pine trees, the greenish garden, the pathways and statues of faith. True enough, those people who have visited the place is more likely to comment "heaven on earth" and "very solemn."
In the age where everything is almost replaced by modernity and stylishness, faith is still something that is likely planted in the heart of most of the Filipinos. Praying is a practice that has never been old. But there is one thing that one may get amused of – it's the fact that those who are praying, in the persons of nuns, are actually wearing pink. Of all the colors and in spite of their simplicity, why pink? But more than the amusement in witnessing the faith of these pink sisters while they are praying in the chapel is the assurance that they are with you in prayers by reading your petitions (there are available pen and paper and just drop them in a box). By the way, you can only see them praying but you would not be able to talk to them.
As much as you are longing for a place of solitude and relaxation of the heart so is moderating your voice is expected. Never talk loud and always put your phones in silent mode especially when inside the chapel. This is not only a sign of courtesy for other people looking for quietude but also as a respect for sacredness of the place.
Tagaytay has always been a great escape particularly for everyone residing in Manila and experiencing the daily hustle and bustle of urban life. More than its nearness to the metro and despite being a city in fact, it is undeniable that the cooling breeze of this place is still present and more than enough to calm the heart of a soul searching for peace and serenity. Tagaytay is a place where you can find different retreat centers and monasteries. The most popular of which is the Pink Sisters Convent run and managed by the Sister-Servants of the Holy Spirit of Perpetual Adoration.